Russian Intelligence Service fire: Bblaze at Moscow secret service HQ | World | News |
Express.co.uk
Next Page of Stories
Loading...
Page 2
Next Page of Stories
Loading...
Page 3
Next Page of Stories
Loading...
Page 4
4:55 AM 11/9/2017 – Mueller could indict Putin for multiple violations of American law | M.N.: Prepare the VIP prison cell at Rikers Island!
pic.twitter.com/zP5cwQfudm
---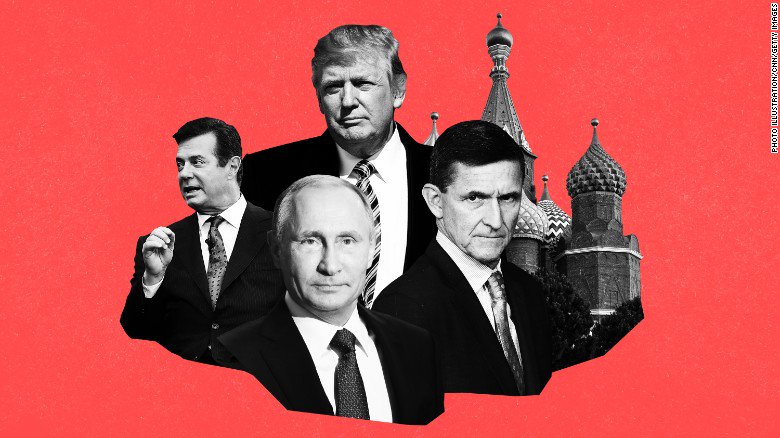 ---
Posted by
mikenov
on Thursday, November 9th, 2017 10:41am
This isn't just embarrassing. It's downright dangerous to innocent American citizens.
Seriously. Could we please keep the federal law enforcement weapons out of the hands of strippers? Seems a simple request.
Nice.
What a red-faced moment for the agency. To say the least.
In other words, he was stone-cold drunk — a stumbling, bumbling idiot.
"A fellow agent, Kevin Thuman, gave the report," the New York Times went on.
And here's the kicker — the red flag to watch.
The story detailed how the second-in-charge of Barack Obama's presidential detail went out for a night of drinking and driving that ended only when the taxpayer-funded vehicle smashed into a White House barrier — and how agents serving in Colombia were caught in embarrassing throes of passion with local prostitutes, just feet from where Obama's own hotel digs. That latter story came to light 'cause the prostitutes were pissed they didn't get paid.
Does it really take that long to review a hotel camera or two?
Read the whole story
· · ·
Russian Intelligence Service fire: Bblaze at Moscow secret service HQ | World | News |
Express.co.uk
---
Syria's army declared victory over the Islamic State (ISIL) militant group on Thursday, saying its capture of the jihadists' last town in the country marked the collapse of their self-declared caliphate.
The army and its allies say they are still fighting ISIL in desert areas near the eastern town of Albu Kamal, which was the group's last major urban stronghold in Syria.
Government troops earlier linked up with Iraqi forces at the border after taking the nearby city of al-Qaim.
---
Rep. McCaul speaks out on the ongoing technology hurdles facing law enforcement.
Ditto for
Dylann Roof
, the racist who murdered nine African-American churchgoers in South Carolina in 2015, and
Christopher Harper-Mercer
, the angry young man who killed nine people at a community college in Oregon the same year.
Nor does anything in these criminals' history — including domestic violence, like Mr. Kelley's — serve to reliably predict their spectacularly cruel acts. Even if spree killers have committed domestic violence disproportionately more often — and this assertion is in dispute — the vast majority of men who are guilty of that crime never proceed to mass murder.
Most mass murderers instead belong to a rogue's gallery of the disgruntled and aggrieved, whose anger and intentions wax and wane over time, eventually curdling into violence in the wake of some perceived humiliation.
"In almost all high-end mass killings, the perpetrator's thinking evolves," said Kevin Cameron, executive director of the Canadian Center for Threat Assessment and Trauma Response.
"They have a passing thought. They think about it more, they fantasize, they slowly build a justification. They prepare, and then when the right set of circumstances comes along, it unleashes the rage."
This evolution proceeds rationally and logically, at least in the murderer's mind. The unthinkable becomes thinkable, then inevitable.
Researchers define mass killings as an event leaving four or more dead at the same place and time. These incidents occur at an average of about one a day across the United States; few make national headlines.
At least half of the perpetrators die in the act, either by committing suicide (Mr. Kelley is said to have shot himself in the head) or being felled by police.
Analyzing his database, Dr. Stone has concluded that about 65 percent of mass killers exhibited no evidence of a severe mental disorder; 22 percent likely had psychosis, the delusional thinking and hallucinations that characterize schizophrenia, or sometimes accompany mania and severe depression. (The remainder likely had depressive or antisocial traits.)
Among the psychotic, he counts
Jared Loughner
, the Arizona man who shot Rep. Gabrielle Giffords, Democrat of Arizona, and 18 others in 2011. By most accounts, including his own, Mr. Loughner was becoming increasingly delusional.
Adam Lanza, who in 2012 killed 26 people at Sandy Hook Elementary in Newtown, Conn., exhibited extreme paranoia in the months leading up to his crime, isolating himself in his room.
But what to make of John Robert Neumann Jr., who in June shot and killed five former co-workers at a warehouse in Orlando before turning the gun on himself? Mr. Neumann was not overtly psychotic, as far as anyone knows, and this is far more typical of the men who commit mass killings generally.
"The majority of the killers were disgruntled workers or jilted lovers who were acting on a deep sense of injustice," and not mentally ill, Dr. Stone said of his research.
In a 2016 analysis of 71 lone-actor terrorists and 115 mass killers, researchers convened by the Department of Justice found the rate of psychotic disorders to be about what Dr. Stone had discovered: roughly 20 percent.
The overall rate of any psychiatric history among mass killers — including such probable diagnoses as depression, learning disabilities or A.D.H.D. — was 48 percent.
About two-thirds of this group had faced "long-term stress," like trouble at school or keeping a job, failure in business, or disabling physical injuries from, say, a car accident.
Substance abuse was also common: More than 40 percent had problems with alcohol, marijuana or other drugs.
Looking at both studies, and using data from his own work, J. Reid Meloy, a forensic psychologist who consults with the F.B.I., has identified what he believes is a common thread: a "paranoid spectrum," he calls it.
At the extreme end is full-on psychosis of the Loughner variety. But the majority of people on this spectrum are not deeply ill; rather, they are injustice collectors. They are prone to perceive insults and failures as cumulative, and often to blame them on one person or one group.
"If you have this paranoid streak, this vigilance, this sense that others have been persecuting you for years, there's an accumulation of maltreatment and an intense urge to stop that persecution," Dr. Meloy said.
"That may never happen. The person may never act on the urge. But when they do, typically there's a triggering event. It's a loss in love or work — something that starts a clock ticking, that starts the planning."
Mental health treatment might make a difference for the one in five murderers who have severe mental disorders, experts say. Prevention is also possible in a few other cases — for instance, if the perpetrators make overt threats and those threats are reported.
"In my large file of mass murders, if you look decade by decade, the numbers of victims are fairly small up until the 1960s," said Dr. Stone. "That's when the deaths start going way up. When the AK-47s and the Kalashnikovs and the Uzis — all these semiautomatic weapons, when they became so easily accessible."
Continue reading the main story
Read the whole story
· · · ·
Next Page of Stories
Loading...
Page 5
Next Page of Stories
Loading...
Page 6
Next Page of Stories
Loading...
Page 7
Next Page of Stories
Loading...
Page 8
Президент провёл совещание с постоянными членами Совета Безопасности.
Обсуждались текущие вопросы внутрироссийской социально-экономической повестки дня. Состоялось также обсуждение в рамках подготовки к участию главы Российского государства в саммите АТЭС во Вьетнаме и к его двусторонним контактам, запланированным на полях саммита.
В совещании приняли участие Председатель Совета Федерации Валентина Матвиенко, Председатель Государственной Думы Вячеслав Володин, Руководитель Администрации Президента Антон Вайно, Министр обороны Сергей Шойгу, Министр внутренних дел Владимир Колокольцев, директор Федеральной службы безопасности Александр Бортников, директор Службы внешней разведки Сергей Нарышкин, спецпредставитель Президента по вопросам природоохранной деятельности, экологии и транспорта Сергей Иванов.