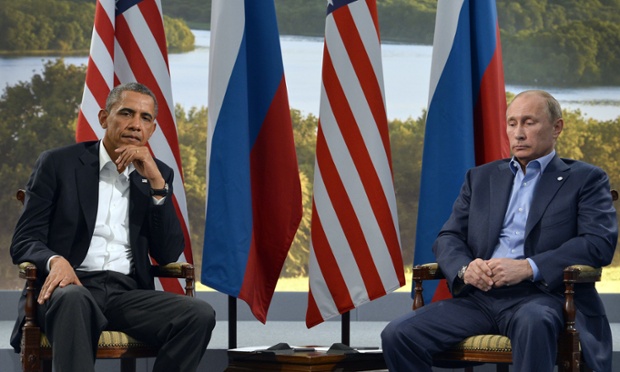 US President Barack Obama holding a bilateral meeting with Russian President Vladimir Putin during the G8 summit at the Lough Erne resort last night. Photograph: JEWEL SAMAD/AFP/Getty Images
»
G8 summit - day two: Politics live blog - The Guardian
18/06/13 04:51
Telegraph.co.uk G8 summit - day two: Politics live blog The Guardian Africa's infrastructure is in a poor state . Fixing that will be expensive, and so Africa needs to be able to access private capital. Investing in poor country ... pr..
»
Group of 8 Leaders Press Russia on Syria
18/06/13 10:53 from NYT > Europe
With hours to go before the end of a two-day summit meeting, officials were struggling to draft a statement on the conflict that would be acceptable to Russia.